Grief and loss are a natural part of being human. At some point, we all experience the loss of something or someone we love, and it's only natural to feel devastated afterwards. Feelings of grief and loss can arise from many situations, like the death of a pet or loved one, a breakup or divorce, or being fired from a job. After the situation occurs, you may find yourself in a state of disbelief, refusing to accept that the loss happened. You may try to push the natural feelings of sadness, anger and anxiety, and try to move on as if nothing happened. Grief can take on many forms, but sometimes these feelings can interrupt our lives to the point where we feel unable to move past the loss, and we become stuck.  Let's discuss what to do when grief and loss happens to you.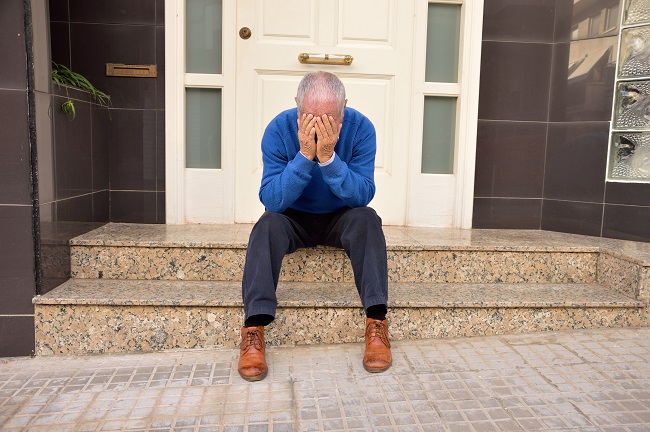 In reality, experiencing the full range of feelings associated with grief and loss is helpful in overcoming it, even though it will feel painful in the beginning. Grief and the healing that comes afterwards is a messy process that doesn't necessarily follow a standard for everyone. Each person will experience loss differently, and it's usually true that things will never be exactly the same as they were before the loss. It's important to realize you will establish a "new normal." Accepting that the loss has happened, and learning to live with it, is a significant step in the grieving process.
After an incident of grief and loss, remembering to take care of yourself is necessary. Eating three meals a day, keeping up with exercise and hygiene, and getting enough sleep might seem difficult when you feel overwhelmed by the loss you've experienced. Sometimes, it is tough to return to hobbies and activities you once loved, or to see the positive aspects of life again. If you are having trouble with the functions that your day-to-day life requires, or you're feeling like you can't handle the emotions associated with loss, talking to a professional can help.  If you are in need of ongoing support, please contact us. Our trained staff is here to help you overcome your setbacks, and return to a healthy and meaningful life.