Blending families brings many blessings but can present unique challenges, especially in the beginning as everyone adjusts to their new normal. Even years after coming together, blended family members may struggle as life stages shift and change. At Family Restoration Counseling, our mission is to help individuals and families regain and maximize their ability to function well in life.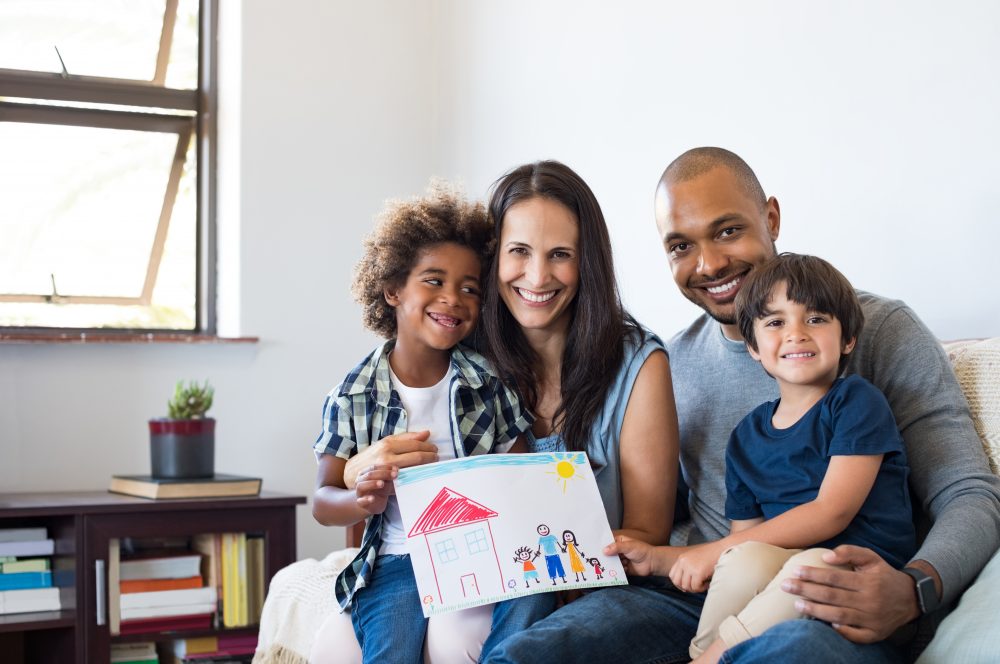 Every family is unique, but some of the common challenges we work through with our blended families include:
Adjusting to the New Normal
When a couple marries they have chosen to spend their lives together. When children from a previous relationship are involved, though certainly the welfare of the children has played a pivotal role in the decision to marry, the children have generally not had an active choice in the situation. Oftentimes, an adjustment period is necessary. Even a highly anticipated family blending will have a settling period; each member must acclimate. Children need to be supported as they find their role in the new family unit. Sometimes a child is resentful of the new parent. If they have been alone with the parent for some time, they may be jealous of the time now spent with the new spouse. Step siblings may have a hard time adjusting to their new housemates. The children may come from, or transition between, homes with diverse structures and routines. The step parent may be struggling with their new role. The primary parent may be hurting watching their child struggle. And all of this can take a toll on the new marriage.
The Step Parent Role – Expectations and Challenges
Step parenting presents unique challenges. The relationship between adult and child must be navigated in tandem with the dynamics of the new marriage. The marriage partners may have some conflicting views regarding child rearing. Financial concerns around equity may emerge. Agreement regarding children's freedom and discipline may be hard to establish. Many times there is a co-parent from the previous relationship that will play a key role in the parenting/step-parenting and a working partnership must be established. Communication is critical. Expectations must be communicated. Key inputs should be captured and processed.
Adding Theirs to His and Hers
When the parents in a blended family make the decision to add to the family, new emotions and challenges may emerge. The existing children may feel scared that the new child is "more family" having two biological parents in the home. The parents may experience new struggles in their co-parenting role with their ex-spouse. The stress of simply having a newborn may unsettle the blended family and strain the marriage.
Adult Children
Even when children are no longer living in the home, the blending of families can present challenges. Couples must navigate their expectations around visiting grandchildren, supporting adult children in need, attending holiday gatherings, etc. The husband or wife might feel threatened or concerned about the parenting role their spouse has chosen with his/her grown child. Adult children may be protective of their parents but unsure of their roles. There could be jealousy. A parent may be disappointed their children don't embrace their new spouse as one of their family. If the blending comes after the death of a spouse, the adult children could be struggling with grief and in some ways resent their parent for having "moved on."
Effective Communication Forms the Foundation for Positive Change
In all of these scenarios, communication is key to navigating the relationships, overcoming the challenges, establishing boundaries and setting the stage for productive interaction. Our professional counselors are trained to counsel blended families. They have the knowledge and tools needed to work with the group dynamics compassionately and effectively. Marriage counseling can support the couple as they address challenges. Family therapy can ensure everyone productively and positively processes their emotions in a safe, supportive atmosphere.
Strengthening and Optimizing Families
The group may be larger and the relationships a bit more complicated, but blended families can be just as supportive and rewarding as non-blended families. Whether you are a newly-formed family or have been at this for years, Family Restoration is here to help you strengthen and optimize the bonds that comprise family.
Contact us today to learn more.