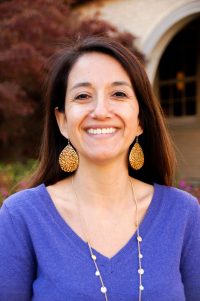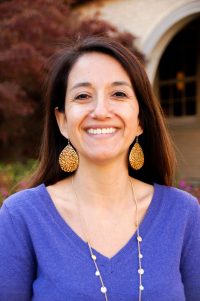 Marisela graduated from Southern Methodist University with a major in Spanish and Elementary Education. After a career in teaching at the elementary and middle school levels, Marisela stayed home to bring up her three children and is now excited to begin a new career as a counselor.  She is working on her Masters in Biblical Counseling (MABC) at Dallas Theological Seminary and is under the supervision of Evie Gardner LPC-S. Upon graduation, Marisela desires to work with individuals and families dealing with the effects of substance abuse.
Marisela is certified in Relate Strong, a conflict-resolution tool used in marital and relational restoration. She specializes in parenting issues, boundaries, codependency, depression/anxiety, addiction, ADHD, communication issues and enjoys working with individuals, children, adolescents, young adults, couples, and families. Marisela is a member of the Christian Association for Psychological Studies (CAPS). In her free time, she enjoys adventures with her husband and kids, jogging, and singing/songwriting.
Marisela will be accepting new clients as of August 1, 2022.
Session Fee: $85
---
Marisela se graduó de Southern Methodist University con una especialidad en español y educación elemental. Después de una carrera en educación, Marisela dejó a trabajar para quedarse en casa con sus niños y ahora está emocionada empezar una carrera como consejera. Está trabajando por su Masters en Biblical Counseling en Dallas Theological Seminary y está supervisada por Evie Gardner LPC-S. Cuando ella se gradúe, desea trabajar con las personas y las familias que están efectuada por el abuso de sustancias.
Marisela está certificada en Relate Strong, un programa de la resolución de conflictos relacional y marital. Se enfoca en problemas con paternidad, fronteras, codependencia, depresión/ansiedad, adicción, ADHD, problemas con comunicación y quiere trabajar con individuales, niños, adolescentes, parejas jóvenes, parejas, y familias. Marisela es una miembro de CAPS. A ella le gusta pasara tiempo divertido con su marido y tres hijos, correr, y cantar/escribir música.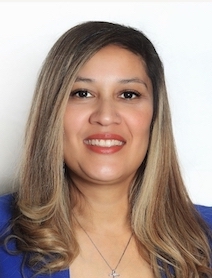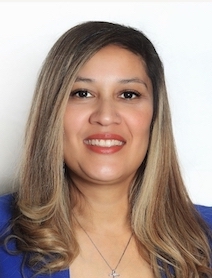 Vanessa earned her Bachelor's degree in Criminal Justice from the University of North Texas as well as a Master of Science in Counseling at Texas A&M Commerce. She is a Licensed Chemical Dependency Counselor Intern and an LPC- Associate currently supervised by Sandy Gaylord, LPC-S. She has worked in a variety of settings including behavioral health in the community, the juvenile justice department, and in the educational setting with at- risk youth.  She works with adults and children/ adolescents dealing with boundary issues, depression, addiction, anxiety, burn out and grief and loss. Vanessa is also bilingual and is comfortable counseling clients in Spanish. Her unique life experiences provide Vanessa with the compassion and understanding that greatly benefit her clients.
Vanessa uses a variety of treatment modalities including mindfulness, Cognitive Behavioral Therapy, play therapy, art therapy and Dialectical Behavior Therapy.
Session Fee: $135