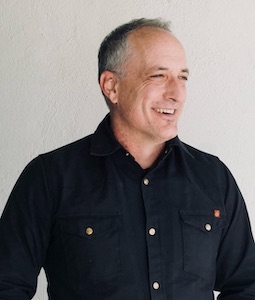 Shaynor Newsome, Pastoral Coach
Shaynor earned his B.S. in Ecology from Baylor University and both his MDiv and DMin degrees from Truett Theological Seminary. He spent his first twelve years of vocational ministry as a campus minister at New Mexico State and Baylor Universities. After that, Shaynor spent nearly eight years as a pastor overseeing church revitalization work in Oregon. His DMin focus and dissertation was on the dynamics of growing post-Christian communities and how those of faith are to posture ourselves toward them.
Shaynor is certified in the RightPath behavioral assessment tool and as a RightPath Coach. He is also currently pursuing The Allender Center's Narrative Focused Trauma Care Level 1 certificate as well as moving toward certification in Internal Family Systems therapy.
Shaynor brings twenty years of pastoral care and counseling experience to his coaching. Additionally, he brings a love for theology combined with his own lifelong story in the church as well as his story of trauma, grief, and the often-lurching process of healing. Shaynor particularly enjoys partnering with those who simply don't know where to turn, whose faith experience has left them unsure whether psychological care is safe, or those who carry the fear that the problem is solely some deficiency in their faith. He seeks to encourage others along their path toward healing and invite people to see that healing is possible.
Session Fee: $125