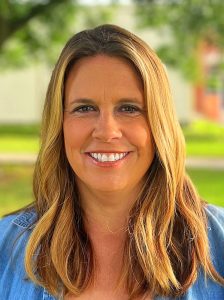 Melissa James
Melissa graduated from Texas Tech University with a Bachelors in Human Development and Family Studies and received her Master of Education in Counseling from Texas A&M Commerce in 2007. She has been in education for 21 years and her experience includes teaching Personal and Family Development Classes, serving as a Parent Educator, teaching Special Education and School Counseling. She is an LPC associate currently under the supervision of Jennifer Smothermon, LPC-S, LMFT -S, RPT -S.
Melissa has a passion for helping children, adolescents, young adults and their families through situations of trauma, school issues, grief/loss, behavioral problems, anxiety and depression. Her background and experience have strongly equipped her with a variety of techniques to help meet the needs of children with ADD, ADHD, and Autism as well. She plans to pursue her RPT licensure along with her LPC.
Melissa has been married to her husband for 19 years and has 3 children. She enjoys spending time with her family, reading and traveling anywhere there is sun and water.
Session Fee: $135