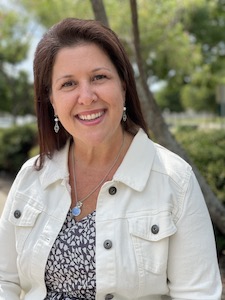 Dawn Evertson
With over 25 years of working with children and young adults, Dawn has a passion for working with adolescents, and their families, addressing and managing behavioral problems, anxiety and depression, grief/loss, as well as school issues.  Her tenured experience as an educator and counselor in Texas Elementary and Middle Schools has equipped her with techniques to help meet a wide range of client needs including those with ADD/ADHD.
Dawn understands that everyone walks through life differently and everyone deserves to be heard.  She creates a safe environment where her clients are empowered and allows them to work towards developing and implementing skills necessary to walk their own path.
A graduate of Texas Tech University, Dawn holds a Bachelor of Science in Elementary Education.  She continued her education at Lamar University and received her Master of Education in Counseling.  She is a Licensed Professional Counselor Associate currently under the supervision of Julie Coleman, LPC-S.
Session Fee: $135