Faith-Based Counseling Services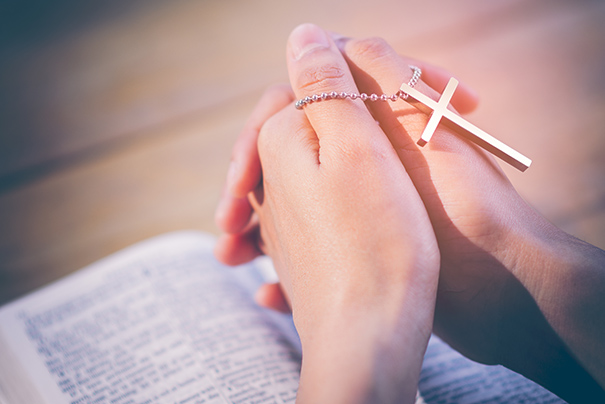 Christian counseling is an effective way to help people of all ages and backgrounds find peace and healing. It can be used to help individuals cope with difficult life situations and find personal growth. It also can help them create healthier relationships with themselves and with others.
Some potential clients are reluctant to seek out counseling services out of concern that the advice they receive won't align with their beliefs and value system. For clients who want to integrate their faith, Family Restoration Counseling is happy to offer a Christian counseling service to help them prioritize and make desired changes against the backdrop of biblical truth.
Counseling That Aligns With Biblical Truth
We are extremely fortunate to work and live in an environment that is so full of wonderful resources created by Christian professionals to assist with problems relating to life's challenges. The truth is that we all struggle with issues and can gain wisdom from those who have grown spiritually while facing hardship. You can request faith-based counseling during your initial evaluation.
Unlocking a Path to Hope and Healing Through Christian Counseling
Christian counseling can be of great assistance in overcoming addictions, managing mental health or mood disorders, navigating one's own struggles, dealing with loss or grief, and resolving marital and family problems. It is a huge aid in navigating the difficulties of this life and offers a hopeful path to recovery and transformation. Some benefits of Christian-based counseling include:
A better understanding of how to make changes and live a more contented life
Stronger communication with family and friends
Learn coping mechanisms for dealing with abuse, depression, and other life challenges
Creates a positive outlook on life and mental health
Although Family Restoration Counseling places a strong emphasis on spiritual and religious integration, this is not a requirement, and people of all faiths are welcome here. We do not judge anyone based on their religious beliefs (or absence of faith).
Reach a New Level of Mental and Spiritual Well-Being
At Family Restoration Counseling, our mission is to provide a safe and secure environment where individuals can explore their faith and find healing and renewal. We strive to provide compassionate and caring counseling services to our clients and to empower them to take an active role in the healing process.
Our professional counselors are committed to helping you find the strength, courage, and hope that you need to live a healthier, happier, and more meaningful life.