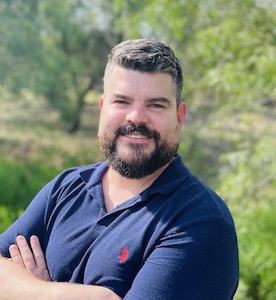 Micah Stephens
Welcome to the Family Restoration Counseling, where I am honored to serve as a therapy intern. With years of training in advanced therapy techniques and a successful track record as a life and relationship coach, I am dedicated to helping individuals and couples overcome stubborn issues and rebuild broken relationships.
Individual Counseling: As your therapist, I prioritize uncovering and treating the root causes of your emotional and behavioral challenges. While behavioral management techniques and coping skills have their place, I firmly believe that true healing comes from addressing the core emotional wounds and negative beliefs we all carry. Together, we'll delve deep into the core issues, facilitating profound transformation in a shorter timeframe.
Couples Counseling: Communication is the lifeblood of any relationship, and I specialize in helping couples express their needs and emotions in a respectful, yet assertive manner. By fostering healthy communication, we can turn disagreements, disappointments, and hurts into opportunities to deepen love and strengthen the bond between partners.
Family Counseling: Within the family unit, parents play a crucial role in shaping the dynamics and interactions. By proactively meeting their children's emotional needs, modeling respectful communication, and establishing healthy boundaries, we can create a warm, safe, and loving environment for the entire family to thrive in.
Session Fee: $85