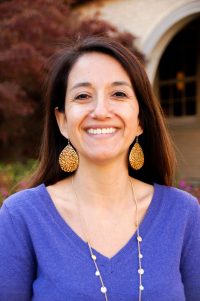 Marisela Linebarger
Marisela graduated from Southern Methodist University with a major in Spanish and Elementary Education. After a career in teaching at the elementary and middle school levels, Marisela stayed home to bring up her three children and is now excited to begin a new career as a counselor.  She is working on her Masters in Biblical Counseling (MABC) at Dallas Theological Seminary and is under the supervision of Evie Gardner LPC-S. Upon graduation, Marisela desires to work with individuals and families dealing with the effects of substance abuse.
Marisela is certified in Relate Strong, a conflict-resolution tool used in marital and relational restoration. She specializes in parenting issues, boundaries, codependency, depression/anxiety, addiction, ADHD, communication issues and enjoys working with individuals, children, adolescents, young adults, couples, and families. Marisela is a member of the Christian Association for Psychological Studies (CAPS). In her free time, she enjoys adventures with her husband and kids, jogging, and singing/songwriting.
Marisela will be accepting new clients as of August 1, 2022.
Session Fee: $85
---
Marisela se graduó de Southern Methodist University con una especialidad en español y educación elemental. Después de una carrera en educación, Marisela dejó a trabajar para quedarse en casa con sus niños y ahora está emocionada empezar una carrera como consejera. Está trabajando por su Masters en Biblical Counseling en Dallas Theological Seminary y está supervisada por Evie Gardner LPC-S. Cuando ella se gradúe, desea trabajar con las personas y las familias que están efectuada por el abuso de sustancias.
Marisela está certificada en Relate Strong, un programa de la resolución de conflictos relacional y marital. Se enfoca en problemas con paternidad, fronteras, codependencia, depresión/ansiedad, adicción, ADHD, problemas con comunicación y quiere trabajar con individuales, niños, adolescentes, parejas jóvenes, parejas, y familias. Marisela es una miembro de CAPS. A ella le gusta pasara tiempo divertido con su marido y tres hijos, correr, y cantar/escribir música.