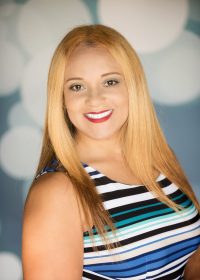 La Tricia Cleveland
La Tricia Cleveland earned her Bachelor of Art and Performance from the University of Texas at Dallas, and her Masters in Marriage and Family Therapy (MFT) from Capella University. She is a Licensed Marriage and Family Therapist – Associate, currently under the supervision of Jennifer Smothermon, MS, LMFT-A, LPC-S, RPT/S. La Tricia enjoys helping couples, families, children, and individuals increase self-awareness, gain new perceptions, decrease symptoms, and enlarge their individual strengths to have a more meaningful life experience.
La Tricia has experience working with couples, families, individuals, and adolescence.
She enjoys being a member of, Delta Kappa, Chi Sigma Iota (CSI), and The National Society of Leadership and Success. La Tricia is a proud pet mom to Shih Tzu, Moo Moo and is a lover of the arts. In her spare time, she continues to enjoy acting in theatre as well as independent films.
Session Fee: $135