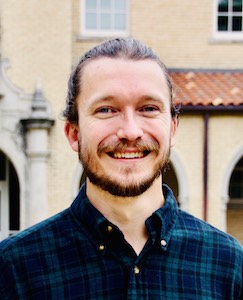 Cody Franklin
Cody loves walking alongside adolescents, adults, and couples struggling with maintaining long-term addiction recovery, anxiety, depression, marital conflict, grief, boundaries, and family of origin issues. He earned his MA in counseling from Dallas Theological Seminary and aspires to specialize in the treatment of multiple addictions, namely in the presence of substance use disorders and sex addiction deeply rooted in attachment-related struggles and complex trauma.
"Freedom is real. It begins with acceptance and the willingness to take the first step."
Cody grew up in Texas and loves spending time in nature with his family, hiking and camping. He also enjoys watching movies and TV shows with his wife, unplanned travel, hearing tales of authenticity and adventure, and sharing mealtime with friends.
Session Fee: $135