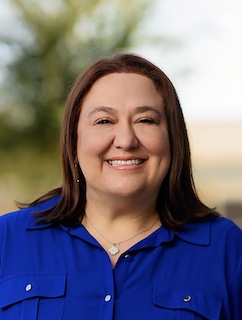 Andrea Erwin
Andrea is a Licensed Professional Counselor Associate, supervised by Vanessa Moore-Hundley, who is dedicated to creating a warm, safe, and enriching environment for her clients. She understands everyone's therapy journey is special so she strives to ensure all her clients feel seen, heard, and understood.
Andrea believes we define ourselves through our stories. Those stories are created by the experiences we go through and the meaning we assign to them; sometimes our painful stories prevent us from achieving connections and potential.
Life can be challenging, and she believes nobody should ever feel like they are alone on their journey. When we are at a point in our life where we feel overwhelmed, it can be difficult to see a way out. Andrea enjoys creating a safe non-judgmental relationship where clients can discuss the "not so pretty" parts of life.
Andrea received her Bachelor of Arts in English from the University of Central Arkansas and obtained her Master's in Counseling and Leadership from Arkansas Tech University. She has experience working with a wide variety of people and in the areas of grief, trauma, anxiety, depression, addictive behavior, relationships, life transitions, and crisis interventions and suicide response.  She utilizes various therapeutic approaches including family systems, cognitive behavior, and Adlerian theories.
Andrea has been married to her husband and greatest love for 25 years, has 5 children and 5 grandchildren. She loves reading, movies, traveling, and being near the water.
Session Fee: $135